Best WooCommerce Themes for WordPress
If you're familiar with the eCommerce world, you probably know that WooCommerce is the most popular platform for online stores. This plugin comes with all the tools you need to set up an eCommerce site easily, even if you're not a developer.
Even though you can use the default theme that WooCommerce provides, if you want to optimize your website and increase conversion and sales, you need to get the top plugins for you and find the theme that best suits your store.
We've already talked about the best plugins so today we'll have a look at WooCommerce themes. With thousands of WordPress themes to choose from, it can be hard to find the top one for you. But before we dig into some top choices, we'll first have a look at what makes a good WooCommerce theme so you can make the most of your site.
What is a good WooCommerce theme?
Some tend to think that a theme is effective when it looks good but the truth is that things aren't so simple. Of course, you want your site to be attractive and professional so you generate trust in the users but you need way more than that.
It's important to note that there's not a single best theme for every online store. One theme could be great for an eCommerce but perform poorly for a different one.
When choosing a WooCommerce theme, you should keep in mind not only your goals but also the experience you'll provide to your potential customers when they browse your website. Your site is going to be the user's first impression of you and it'll play an important part in your brand image. That's why having the right theme is key to succeed in WooCommerce.
Theme features to keep in mind
Some of the things you should consider when choosing a theme are:
Design

: A good WooCommerce theme has to look professional, reflect your brand spirit, and provide users with an amazing shopping experience. The design has to be clean, clear, and easy to navigate.

Mobile responsiveness

: According to

recent studies

, 53% of the traffic in online stores comes from mobile devices so it's key that your site is mobile responsive and fully accessible on mobile devices.

Navigation

: If your customers don't find what they're looking for they won't buy, so your theme must have user-friendly navigation. You need organized menus and search bars. Make sure the users have a great experience on your site and they can find what they want easily.

Compatibility with other plugins

: Nowadays the competition in online stores is fierce, so you need to be able to adapt your website fast. That's why having a flexible theme that can be easily modified and compatible with other plugins is a must.

Social media integration

: Social media is a very powerful marketing tool so your theme should be easy to integrate, allow you to promote your products on social platforms, and let users share your products and their purchases to create word of mouth.



Now that we know what to focus on, let's have a look at the best WooCommerce themes that will help you improve the customer experience and take your online store to the next level.
5 Best WooCommerce Themes
Storefront is the official WooCommerce theme which means that it was developed by the creators of the famous WordPress plugin. It's not only intuitive and easy to use but also free, making it an excellent choice for those who are just starting their online store or don't want to spend so much on a theme.
A great advantage of Storefront is that it's built and maintained by WooCommerce developers meaning that the integration between WooCommerce and Storefront is flawless.
Apart from the compatibility benefits, this WooCommerce theme is well optimized and very light, so the site will load fast which is a must for any online store.
Storefront doesn't come with a lot of functionalities by default but it has many extensions you can add, both free and paid, to customize your site as you want.

The Storefront theme also has several child themes, which range from $0 to $39.
Flatsome is one of the most popular WooCommerce themes and for good reason. It comes with many must-have features such as clear design, full mobile responsiveness, and easy navigation, built-in social media integration, and unlimited sidebars among others.
You can fully customize this premium WooCommerce theme so you can adapt it to provide your audience with the best experience. 
Flatsome is compatible with WordPress 4.9 & 5.0 + and WooCommerce 3.6 & 3.7 +, and it's available for $59. 
Divi is a top WooCommerce theme developed by Elegant Themes. Not only does it offer an excellent WooCommerce integration but also tons of features, a clean design, extensive social media integration, and it's fully responsive.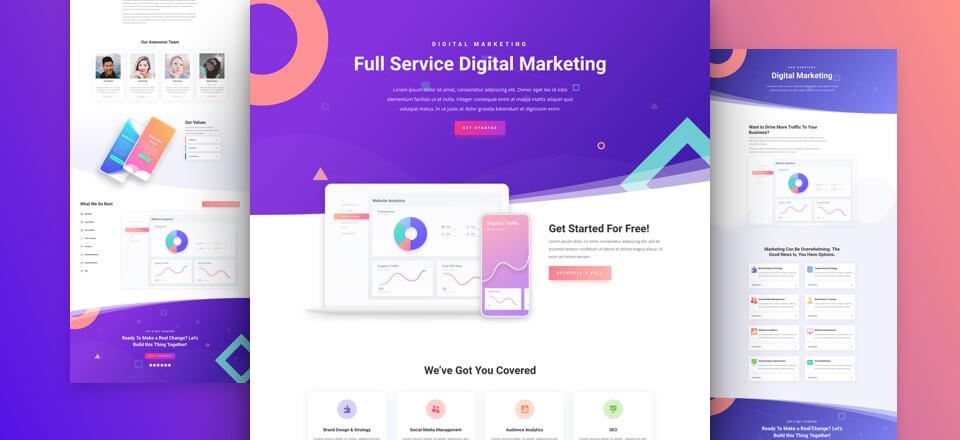 Divi was created to be a one-page theme and it has intuitive navigation making it easy for customers to find what they're looking for. 
Divi comes with tools that let you add, delete and move elements on your store easily without coding, and hundreds of pre-made layouts that allow you to fully customize the theme to your needs.
This WooCommerce theme will set you back $89 per year or you can also opt for lifetime access that costs $249. 
Do you want more information about Divi? Check out our complete review about Divi Theme.
Astra is another big player in the world of WooCommerce themes. It has an elegant and clean design, it's fully responsive, comes with dozens of pre-built templates, and it's optimized for high performance allowing your site to load fast.
Apart from coming with many customization options, Astra could be a great choice for both new and well-established businesses.
Astra has a free version with basic features and different paid versions that start at $59 per year or $249 for lifetime access.
Do you need more information about Astra? Check out our full review.
Shopkeeper is an excellent theme for your online shop. It has a modern and clean design, it's fully responsive, comes with a Page Builder for easy customization, lots of pre-built layouts, social sharing options, and fast loading. 
Shopkeeper is an easy to use WooCommerce theme that focuses on the products and the design. You can organize your items' catalogs and the navigation is very intuitive. Indeed, it doesn't have as many options or features as other themes on this list but if you're looking for a minimal option that allows you to create a powerful online store, Shopkeeper is a very good choice for $69.
WooCommerce Themes – Conclusion
These are our 5 favorites WooCommerce Themes, but they're not the only ones. Many other options will do a great job such as Legenda, Zigcy Lite (free), or Sydney.
Do you want to know more about themes? Check out our list of Best WooCommerce Free Themes for 2020
What do you think about these themes? What are the ones that you like the most? Let us know your thoughts in the comments section below!