Looking for a way to manage your site without Internet access? This article is for you. In this guide, we'll see how to edit WordPress offline using offline editors and plugins. 
Why edit WordPress offline?
While editing your WordPress website from your WordPress admin dashboard is fairly easy, it requires internet access. This can be an issue in remote locations or when you're more of a mobile user.
If you're running a travel site, work in live sites or events, or have to work in areas with unreliable internet access, you may have issues managing your site. In that case, you should consider using offline editors and edit WordPress offline.
This has several advantages. For one, you're using a dedicated application and using your own devices' resources to edit your content. Not only does this not require an Internet connection, but also since it's a dedicated WordPress application, you don't have to worry about incompatibilities or issues with your website. On top of that, offline editors come with their own share of functionalities which include nifty backup features, grammar checks and dictionaries, automatic previews, multiple post-management, and much more.
Now that we better understand why editing WordPress offline is a good idea, let's have a look at some of the more popular tools and what they have to offer.
How to Edit WordPress Offline using Offline Editors
The easiest way to edit WordPress offline is by using offline editors. There are many tools out there, so to make your life easier, we've selected the best ones you should use:
Blog Desk
BlogJet
MarsEdit
Open live Writer
Ulysses
Let's have a closer look at each tool.
With BlogDesk, editing and creating a WordPress blog is an easy task, regardless of whether you're a professional or a beginner. For this purpose, this tool provides you with an excellent offline editor that not only makes editing your site stress-free but also lets you do it offline.
Its dedicated WYSIWYG editor ensures that you don't have to worry about HTML tags or WordPress text formats, unlike other traditional text editors. The software is fully WordPress and CMS-ready and comes with the option to create your website thumbnails. You can simply write your content, edit it offline, as well as publish and save your posts directly on your websites. The plugin even saves your backup which adds an extra layer of security.
Additionally, BlogDesk is completely free and it's one of the best solutions to offline editing.
Key features
Simple and easy-to-use editing tools
WYSIWYG editor with dedicated spell checker and multilingual dictionaries
It saves and provides nifty backups
Free to use and provides the option to publish to different servers with one click
Pricing
BlogDesk is completely free to use.
BlogJet is an excellent tool to edit WordPress offline that you can run straight from your Windows desktop. Enjoy the convenience of writing your content offline with tons of features that make your life easier. Improve your content quality using its mix of support for both media and web content, whether you use its dedicated WYSIWYG editor or add images that will automatically upload to your web server whenever you have internet access. The editor also comes with nifty text options like spell checkers and smart auto-replace that help you be more efficient. BlogJet fully supports Unicode, smileys, and even custom WordPress fields.
Additionally, it takes extra steps to be more compatible with your site as well. Enjoy its unique post-management and searching feature that caches your posts on your blogs. You can also set your post status directly from BlogJet, whether you want it to save it as a draft, pending, or private. The plugin also supports your categories and tags, and setting all these up is quite easy. 
Key features
WordPress ready WYSIWYG editor with image uploading
Provides options to create and edit WordPress pages
Supports WordPress blog types, custom fields, categories, and tags
Easy file attachment, posts management and searching as well as blog statistics
Pricing
BlogJet is 100% free.
MarsEdit is one of the best tools to edit WordPress offline for Mac users. This Mac application provides you with the premium experience of writing and editing content for your site using a modern editor that can easily switch from rich to plain text editing. This way, you can build your blogs using MarkDown and MarsEdit will easily convert them to HTML before you publish them. Additionally, it comes with live previews, so you can view how your content will look in real-time.
This application is also fully media-ready and lets you attach and upload files to your blogs. Set your featured images, post format, and edit the authors straight from the MarsEdit interface. On top of that, its minimal UI is straightforward and easy to use.
In summary, MarsEdit is an excellent option if you're looking for a Mac-friendly offline editor.
Key features
A smart text editor that supports both HTML and rich text editing
Preview filter for MarkDown as well as live preview generation for blogs
WordPress ready with post status options, author and categories selection, and featured images
Easily file upload with smart features for adding media and images to your blogs
Pricing
MarsEdit is a freemium tool. It has a free version with basic features and premium plans that start at 49.95 USD.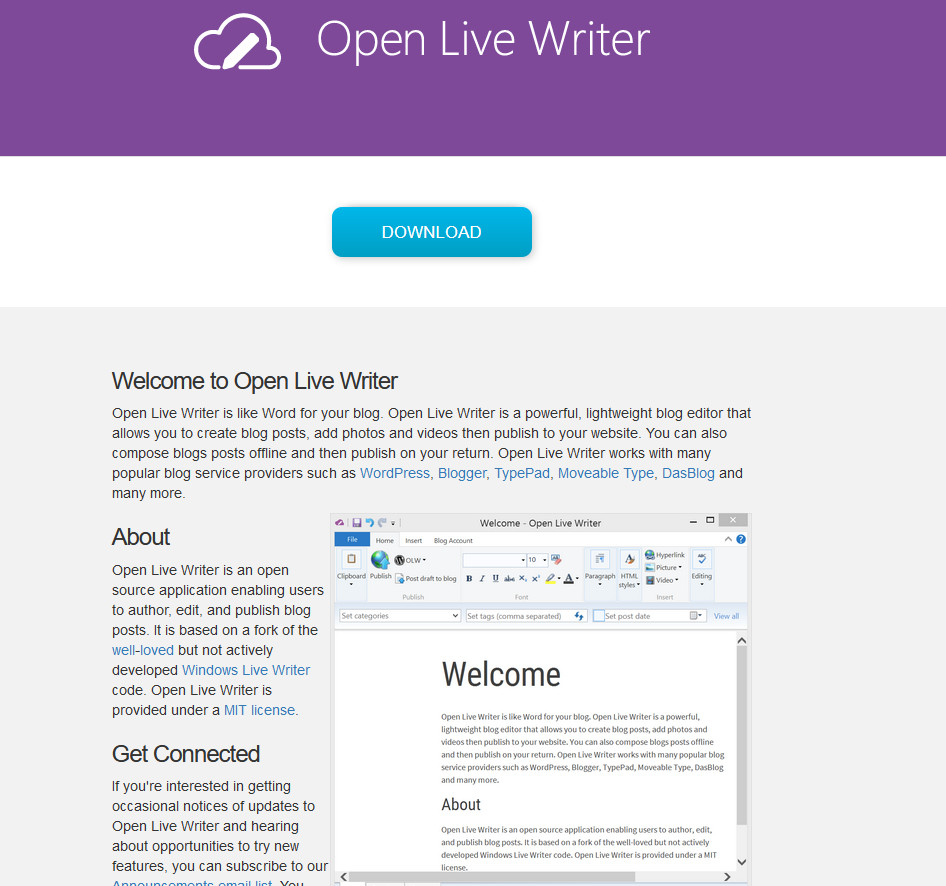 Open Live Writer is an open-source fork of Windows Live Writer that is specifically designed to edit WordPress blog posts. This lightweight free editor helps you publish the richest content and upload it whenever you get back online.
Use a powerful editor based on Windows Live Editor on the go, create blog posts with embedded photos, videos, and more. Open Live Writer's interface will be familiar to anyone that has used Microsoft Word or any other software from the Microsoft Office suite. But it comes with the added benefit of being HTML ready with extra options to set your WordPress tags and categories. While this isn't the most feature-packed editor on this list, it certainly is one of the easiest and most user-friendly.
Key features
Open source Offline editor for WordPress blogs
Comfortable Microsoft Word-Esque user interfaces with media features
Supports WordPress tags and categories
Options for scheduled posting
Pricing
Open Live Writer is a completely free tool.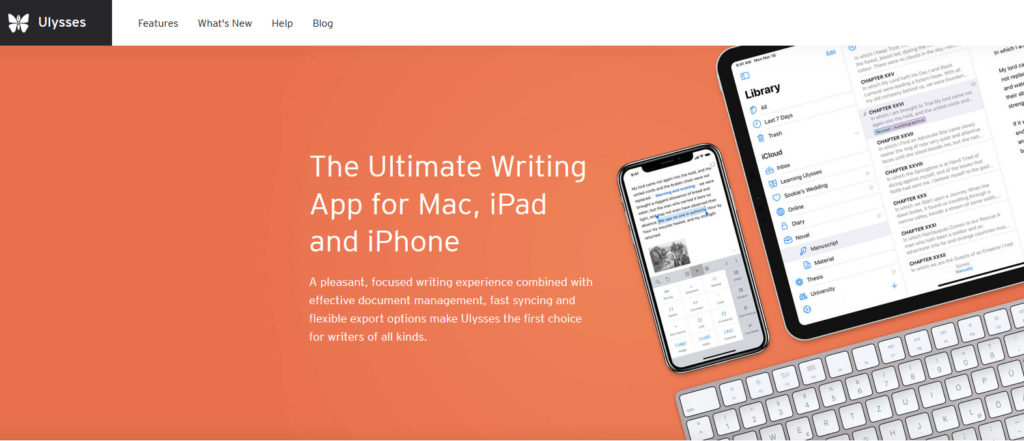 Ulysses is the ultimate mobile solution to edit WordPress offline. This app lets you write and edit your blogs directly from your iPhone, iPad, and Mac. With Ulysses, you can edit your content and write as much as you want, whenever and wherever you want. Its clean, minimal interface and editor provide you with a distraction-free environment and include different modes. Whether it's a rich text, markup editor, or even plain text, you can choose themes for your editors and customize their look to match your site's look and feel.
Ulysses also comes with its fair share of content management features to help you keep everything organized. Save all your projects in a single library along with all your uploaded images and content. Set hierarchical groups and subgroups for various blog contents and set auto backup and autosaves, so you never lose anything you write. Additionally, creative writers can enjoy extra features to help them work, such as daily goals, keyword filters, auto replacement, and much more.
Key features
Dedicated offline WordPress editor for apple mobile devices and Macs
Auto backup and autosave feature, content management, and auto-sync to iCloud
Live blog previewing before publishing to WordPress
Smart editor modes, customization, and personalization options
Pricing
Ulysses is a premium tool that starts at 39.99 USD and has a 14-day free trial.
Bonus: More Options to Edit WordPress Offline
Apart from the editors we mentioned above, there are a few more options that are worth checking out if you want to edit your WordPress site offline.
1) Localhost
Another interesting option is creating a copy of your website on your localhost and editing your blog content there. From there, you can design and create your posts, edit them offline, and whenever you go online, you can update this offline copy of your website to your live website through FTP.
By implementing version control on your website and using your localhost as your repository, you can choose to edit your WordPress blogs offline and then update your live website whenever you have an Internet connection.
We don't recommend this as the best method because you risk issues during the migration and it requires additional steps like cloning, setting up your localhost WordPress installation, and then updating your website through FTP or a migration plugin. So if you're a beginner, we suggest you choose one of our above-listed offline editors instead.
However, if you want to go ahead with it, we recommend you check out our guide on how to install WordPress locally.
StoryChief – An Excellent Online Editor
StoryChief is the perfect editor if you need an SEO-powered solution. Not only is this excellent tool designed to help you write blog posts but also provides you with features such as SEO optimization and suggestions, traffic tracking, and syncing blogs with social media marketing.
You can also create SEO-optimized blog posts and schedule them with your team on the go. Additionally, the plugin comes with collaborative features that make working with your team much easier. The tools and the accompanying plugins are straightforward to use and come with a user-friendly interface that is designed to help you create and edit content easily. However, something to consider is that this plugin does require internet access and can't be used offline.
All in all, StoryChief is much more of a content management and marketing tool and can be a great option if you're ok with not having an offline feature.
Key Features
Easy to use blog editor with SEO with integrated optimization features
Additional marketing and analytics tools that help your content gain more traffic
Team collaboration tools, content approval flow, and content calendar
Multichannel as well as multisite publishing
Pricing
Storychief comes with a free trial and its annual billing plan starts at 90 USD per month.
Conclusion
All in all, learning how to edit WordPress offline can be an interesting alternative for those who travel often or have to work in areas with unreliable internet access. This will provide you with several advantages:
Editing and creating blogs straight from your desktop
Efficiently creating content without having to worry about markup texting or format issues
Auto publishing and auto-backup with easy access to created and managed blog content
No extra codes and less server load for your website
There are several tools out there so hopefully, our list was useful. If you want a free solution with lots of features, Blog Desk and BlogJet are your best choices. On the other hand, if you want something premium, MarsEdit and Ulysses are the right ones for you. Finally, if you just need something easy-to-use without all the bells and whistles, Open Live Writer can be a good option.
Finally, if you want to learn more about making the most out of your WordPress site, we highly recommend you follow our blog.
Have you used any tools to edit your site offline? Which one should we add to our list? Let us know in the comments section below!